Words by CEPAR Chief Investigator Peter McDonald AM
Dr Iwu Dwisetyani Utomo, Fellow in the School of Demography at the Australian National University (ANU) and a long-time CEPAR Associate Investigator, passed away on 12 May 2021 after a battle with leukaemia. Iwu had a Bachelor's degree in Psychology from the University of Indonesia, a Master's degree from Florida State University, and a PhD in Demography from ANU. Her early career research focused mainly on reproductive health issues in Indonesia in which area she was prominent in policy settings for many years. More recently, with CEPAR Chief Investigator Peter McDonald, she conducted a longitudinal panel survey of the lives of young adults in Greater Jakarta and a field study of the lives of older people living in ten Indonesian villages spread across the country. Both these projects included quantitative and qualitative interviews with respondents and with policymakers at all levels of government. She coordinated a series of Policy Briefing Papers from these projects which were presented in Jakarta to senior policymakers through seminars organised by the Indonesian National Planning Board. Both studies have been used extensively by graduate students at ANU, including three CEPAR-affiliated PhD students working on the ageing survey. In an innovative approach to academic research, Iwu produced films related to both of these studies which powerfully convey the difficulties often faced by people in Australia's near neighbour.
Iwu was the world's best Indonesian chef and had the greenest thumb in Canberra. Her outstanding contributions to academia were recognised by the ANU in naming her an Outstanding ANU Woman in 2010 and an ANU Inspiring Woman in 2012. She was dedicated to her many graduate students and was chosen as ANU Supervisor of the Month in October 2020. Iwu has three children and three grandchildren. Her daughter, Dr Ariane Utomo, was a Research Fellow in CEPAR I and is now a lecturer in geography at the University of Melbourne.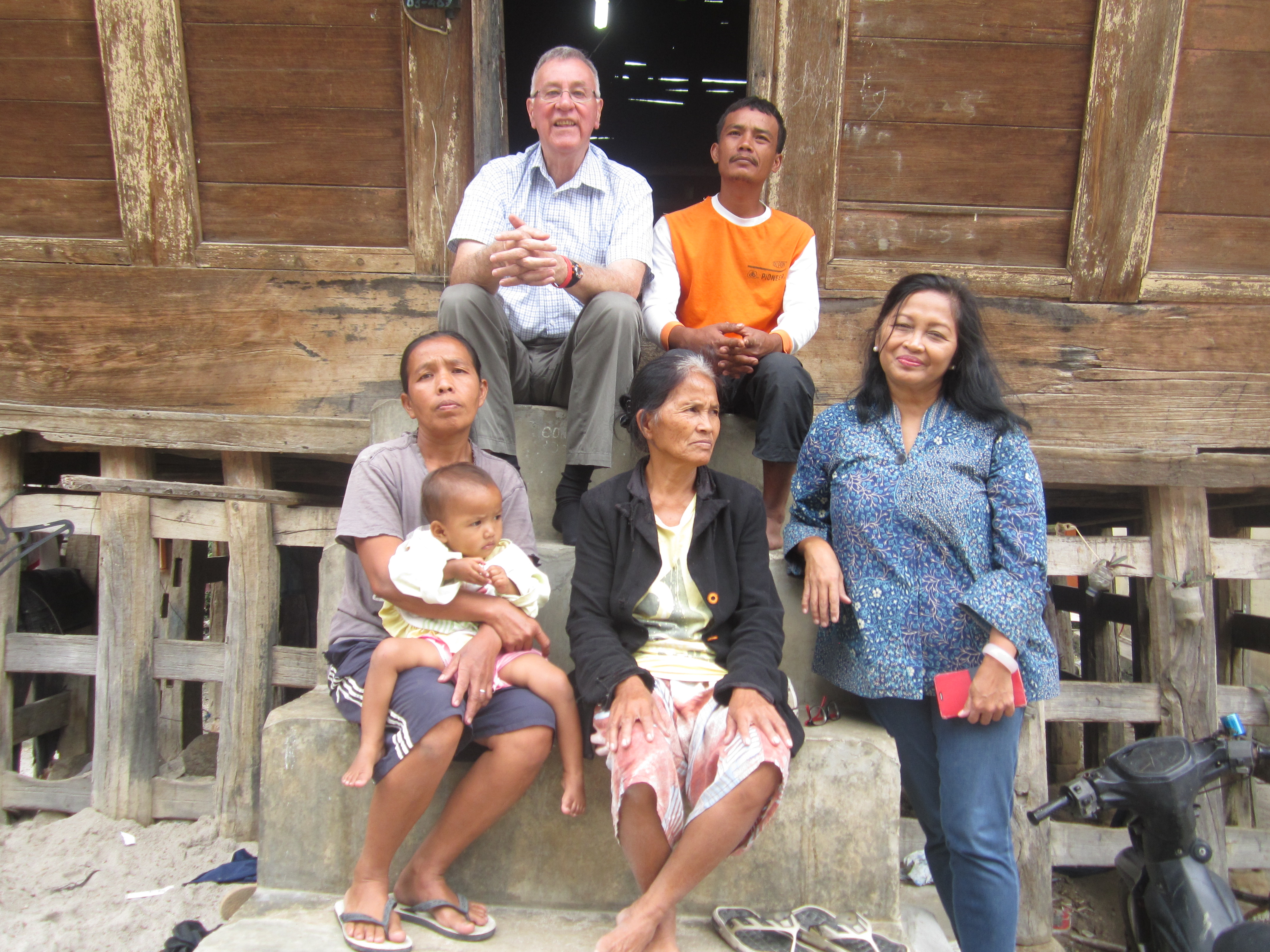 Iwu Utomo is shown on the right having just completed an intensive interview with the pictured older woman in a Toba Batak village in North Sumatra, together with Peter McDonald (top left).