As part of the Federal Budget 2018 week, Warwick McKibbin, CEPAR Chief Investigator in the research stream Macro-demographic Dynamics and Population Ageing Policy and Professor of Public Policy at the ANU Centre for Applied Macroeconomic Analysis (CAMA), presented a Pre-Budget Seminar at the Australian Parliament House. His talk on 'Risks and Policy Challenges in the Global Economy to 2030' gave a broad overview of the issues affecting the Australian economy.
Listen to the audio recording here.
Download the presentation here.
The Parliamentary Library organises a series of seminars for the benefit of Senators and Members. The aim of the seminar program is to bring notable speakers to the Parliament to give Senators, Members and their staff the opportunity to hear, first hand, expert opinion on a range of currently relevant topics.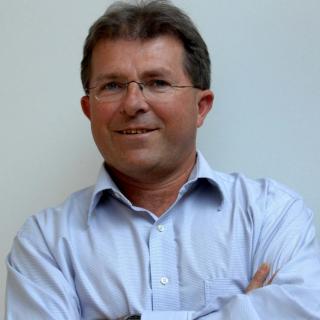 Professor McKibbin, AO is internationally renowned for his contributions to global economic modeling.
He is Professor of Public Policy and Director of the Centre for Applied Macroeconomic Analysis (CAMA) in the Crawford School of Public Policy at the Australian National University (ANU) and CEPAR Chief Investigator. He is also an ANU Public Policy Fellow; a Fellow of the Australian Academy of Social Sciences; a Distinguished Fellow of the Asia and Pacific Policy Society; a non-resident Senior Fellow at the Brookings Institution in Washington D.C (where he is co-Director of the Climate and Energy Economics Project) and President of McKibbin Software Group Inc. Professor McKibbin was foundation Director of the ANU Centre for Applied Macroeconomic Analysis and foundation Director of the ANU Research School of Economics. He was also a Professorial Fellow at the Lowy Institute for International Policy for a decade from 2003 where he was involved in its design and development. Professor McKibbin served for a decade on the Board of the Reserve Bank of Australia (the Australian equivalent of the Board of Governors of the US Federal Reserve) until July 2011. He has also served as a member of the Australian Prime Minister's Science, Engineering and Innovation Council, and on the Australian Prime Minister's Taskforce on Uranium Mining Processing and Nuclear Energy in Australia.
Prof McKibbin received his B.Com (Honours 1) and University Medal from University of NSW (1980) and his AM (1984) and a PhD (1986) from Harvard University. He was awarded the Centenary medal in 2003 "For Service to Australian Society through Economic Policy and Tertiary Education" and made an Officer of the Order of Australia in 2016.